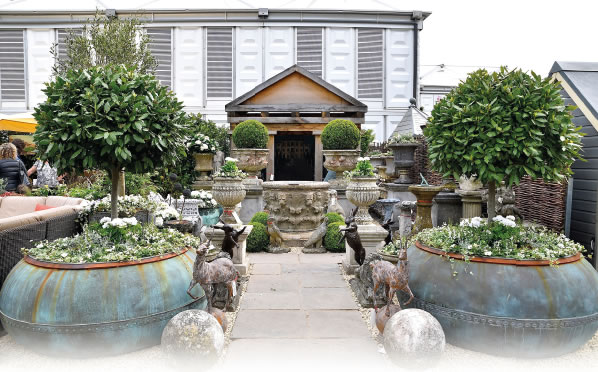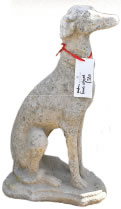 The Chelsea Flower Show in May proved be our most successful yet with some great sales and the opportunity to meet up with lots of both new and existing customers - many of you will be receiving this mailer for the first time and we hope it helps keep you regularly in touch with new items coming into Barrs Yard and forthcoming events and news.
One of the highlights of Chelsea was a visit to the stand by The Duke of Edinburgh who was particularly taken with the copper containers from the Swiss chocolate factory and also the 17th century Italian marble well head which is, apparently, similar to one in the gardens of Sandringham Palace - we assured him that this one was definitely not his!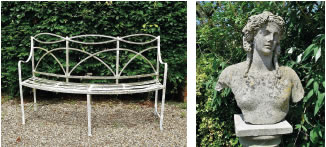 The success at Chelsea means that over the next few weeks we will be seeing the arrival of a lot of new stock - already here are this original reeding and strap back curved Regency wrought iron bench - very rare and unusual piece an Austin & Seeley 18th century bust on plinth and a 19th Century antique statue - 158cm high this exquisitely carved piece is again made by Austin and Seeley who's work although rarely stamped is identified by their quality, which was recognised by Queen Victoria who can be included among their patrons. Their urns and statues remain in great demand.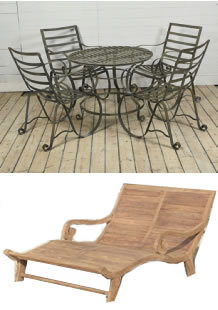 Alongside these - and to coincide with the arrival of summer we have a wide range of garden furniture including our own range of metal tables and chairs, from only £220 and our double wooden sun loungers together with some more unusual and collectable seating such as two rare Coalbrookdale benches in Oak and Ivy and Blackberry and Fern designs.
As always our stock of garden antiques is an ever changing range of urns, statuary, sundials, birdbaths, fountains, stone troughs, furniture and... much, much more for both the garden and the house.
Our website www.gardenartplus.com is regularly updated with current stock so do make sure you have a look or better still come and see us here at Barrs Yard.
Garden Art + Barrs Yard . Bath Road Hungerford
Berkshire . RG17 OHE T: 01488 686811 . E: sales@gardenartplus.com
www.gardenartplus.com * www.barrsyard.co.uk