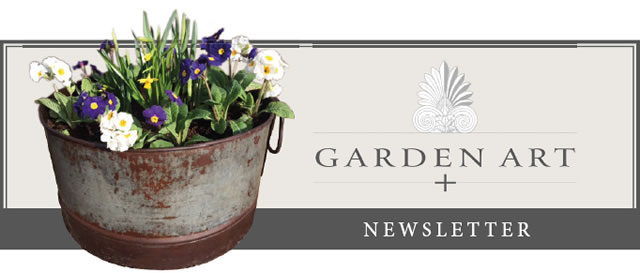 Even though the rain seems to have fallen constantly throughout February - things here at Barrs Yard have been busy especially with the arrival of a whole host of new items now in stock and ready for the spring gardening season.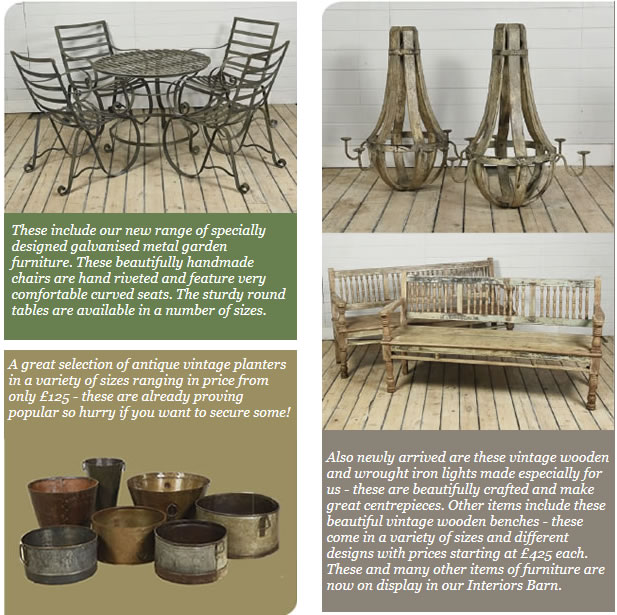 We have also been working hard behind the scenes - and our new website will be up in early March - do let us know what you think - we hope you will find it easier to both see the range of current stock and be able to contact us with any enquiries you may have either regarding items currently in stock or items that you want us to find for you. The site is now easily accessible on phones and tablets... all very technical but we hope a welcome change for you all!
Although it's a few months off yet we are again busy planning our stand for the Chelsea Flower Show - we are in our usual position on stand W10 on Western Avenue - the show runs from May 24th - 28th May.
As always our stock of garden antiques is an ever changing range of urns, statuary, sundials, birdbaths, fountains, stone troughs, furniture and... much more for both the garden and the house.
Our website www.gardenartplus.com is regularly updated with current stock so do
make sure you have a look or better still come and see us here at Barrs Yard.
Garden Art + Barrs Yard . Bath Road Hungerford
Berkshire . RG17 OHE T: 01488 686811 . E: sales@gardenartplus.com
www.gardenartplus.com * www.barrsyard.co.uk