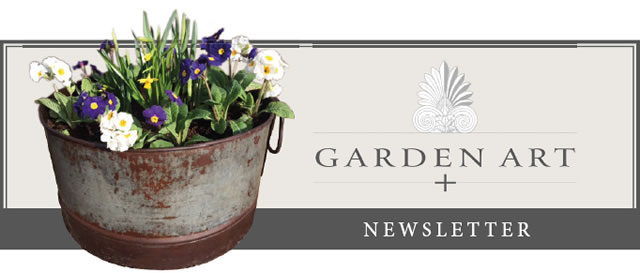 Spring has officially arrived and the sunnier weather has meant that Barrs Yard has been a hive of activity - with new stock arriving and lots of visitors to the site, many of whom are looking for help with both selecting new items for their gardens or for ideas on how to redesign their outdoor space. Our landscaping division, headed up by Jamie Allinson, is always on hand to help with any enquiries so do get in touch if you need advice on garden design, horticultural ideas or landscaping -whether it's a small cottage garden or a large country estate - we can help!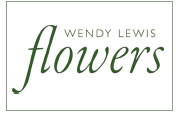 We are delighted to announce that Florist, Wendy Lewis, (formerly of Cobbs Farm Shop, Hungerford), will be moving to Barrs Yard in early May. We feel that Wendy's style of floristry and planting will blend beautifully with our range of garden planters, containers and urns - Wendy will set up shop in the Interiors Barn and use the space outside to display her plants and flowers which mix elements of contemporary design with traditional style and values - a perfect fit for us here at Garden Art!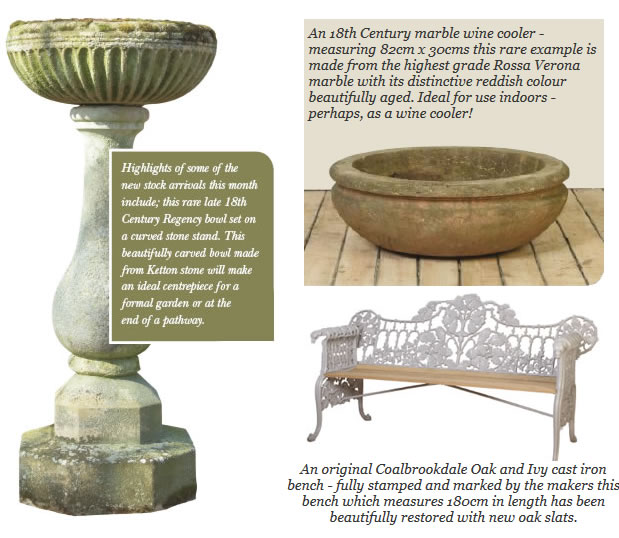 We also have a new range of French reproduction statuary, urns and containers which, whilst very competitively priced, are also of superb quality - well designed and nicely weathered.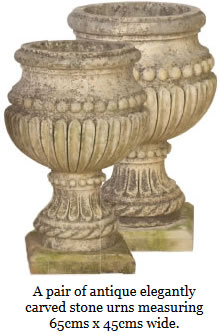 Our new website is now up and running - do let us know what you think - we are always open to any suggestions! The new site will make it easier to view our current stock and be able to contact us with any enquiries you may have either regarding items currently in stock or items that you want us to find for you. The site is now easily accessible on phones and tablets... all very technical but we hope a welcome change for you all!
Plans for our stand at this year's Chelsea Flower Show are now well underway, this is our third year at the show and once again we look forward to welcoming you on Stand No: W10 on Western Avenue - The show runs from May 24th through to the 28th.
As always our stock of garden antiques is an ever changing range of urns, statuary, sundials, birdbaths, fountains, stone troughs, furniture and... much, much more for both the garden and the house.
Our website www.gardenartplus.com is regularly updated with current stock so do
make sure you have a look or better still come and see us here at Barrs Yard.
Garden Art + Barrs Yard . Bath Road Hungerford
Berkshire . RG17 OHE T: 01488 686811 . E: sales@gardenartplus.com
www.gardenartplus.com * www.barrsyard.co.uk